We're here for you
At Northern Beaches Hospital we offer comprehensive cancer care services. We combine essential medical treatment with care and sensitivity towards your mental and emotional wellbeing. We offer an integrated program in state-of-the-art facilities led by expert cancer doctors and nurses whose professional lives are dedicated to your wellbeing and comfort.

Being diagnosed with cancer and undergoing treatment can be a really tough time for our patients and their families. That's why we work hard to devote time and attention to you, and your journey. You can talk to us about the difference between being a private or public patient at Northern Beaches Hospital and find out more about our new private Cancer Care & Infusion Centre.
---
Cancer services
Bowel and Colorectal
Breast
Gastroenterological
Gynaecological (including Ovarian Cancer)
Haematological Malignancies - Blood Cancers
Lung
Lymphoma, Leukaemia and Myeloma
Melanoma and Other Skin Cancers
Pancreatic
Prostate and Urological, Testicular and Bladder
Upper-Gastrointestinal
---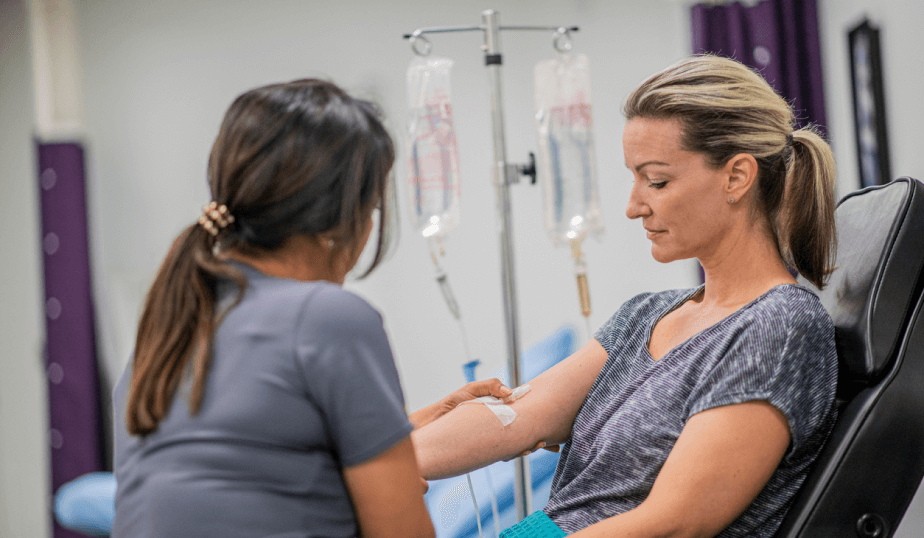 Following your consultation with the oncologist, and with your consent, we'll create a tailored treatment plan for you. We'll contact you to arrange a time for your education session and first treatment. The nurse will provide a face-to-face, or telephone education session to discuss the proposed treatment plan. This includes duration, possible side effects, management of symptoms, and contact details.
Before you arrive please check any COVID-19 requirements and if you can bring someone with you. Please don't bring young children. Drink water and have breakfast beforehand. Normal medications are permitted. Medications as part of your treatment will be discussed with you at the education session.
During treatment our helpful staff are here to make your stay as comfortable as possible. Light refreshments are provided and most patients are usually well enough to drive home. The nursing team, in collaboration with your specialist, are available to discuss any side effects you may experience. There are options to help control any side effects of your treatment and you will be given a phone number for advice between treatment days.
Day infusion services
We provide a calm and relaxing environment for patients to undertake intravenous infusions. Our team of highly-experienced onsite oncology and haematology nurses provide exceptional care and attention. Services include:
Chemotherapy and immunotherapies treatments
Blood and blood product transfusions
Port-a-cath and PICC line management and education
Targeted therapies
Immunoglobulin infusions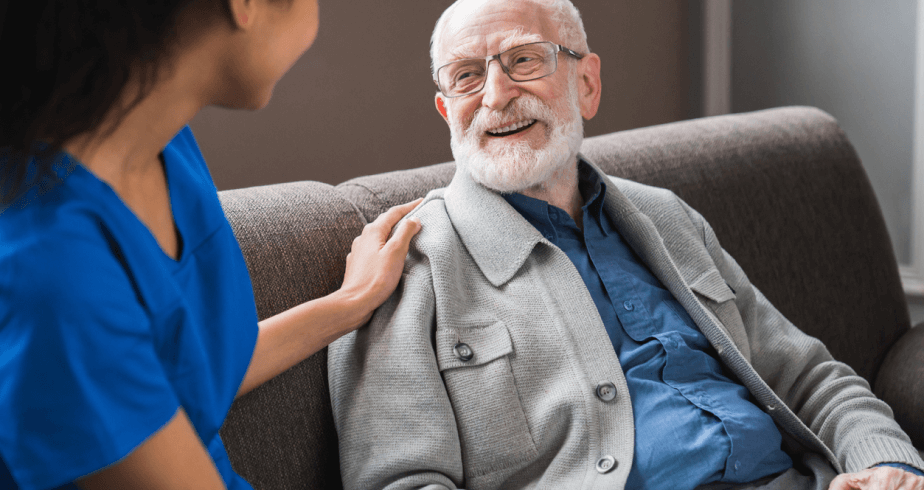 ---

Medical oncology
Medical oncology is the diagnosis and treatment of cancer. Our onsite oncologists, nurses and other experts come together to deliver a cancer care plan that's right for you, which may include chemotherapy and immunotherapy. If your type of cancer needs surgery, then our oncologists work with our team of surgeons who are experienced in your type of cancer.

Radiation oncology
Radiation oncology - or radiotherapy/radiation therapy - uses high energy x-rays to treat a range of cancers. Your cancer team will talk with you about whether or not you need radiation and when in your treatment plan it should be provided.
We don't provide radiation oncology onsite at Northern Beaches Hospital. Instead we work with trusted radiation oncology doctors at facilities like Northern Beaches Cancer Centre and Royal North Shore Hospital.

Breast care nurse consultant
You can access our dedicated McGrath breast care nurse consultant Elaine, onsite at Northern Beaches Hospital.

Following a breast cancer diagnosis and during treatment, Elaine will work with clinicians, GPs, patients and their families to provide clinical advice and caring, helpful information. Elaine works Tuesday, Wednesday, Thursday and Friday and can be contacted on 0451 925 500.
---
Haematology
Haematology is a medical speciality concerned with the diagnosis and management of both malignant and non-malignant blood and bone marrow disorders.
At Northern Beaches Hospital our onsite haematologists and specialist nurses treat a wide variety of haematological conditions including lymphoma, leukaemia, myeloma, myelodysplastic syndrome and myeloproliferative neoplasms.
Treatment may involve immunochemotherapy, blood product transfusions and venesections. We provide personalised, evidence-based care to haematology patients on the Northern Beaches.
---
Meet the team
We know when people are cared for by a multidisciplinary team, they have better outcomes.
At Northern Beaches Hospital we wrap an experienced cancer care team around you. This includes our oncologists and surgeons plus a breast care nurse, social worker and pharmacist. And access to a dietitian, physiotherapist and lymphoedema expert.
The team works together and runs regular multidisciplinary meetings to keep across all aspects of your treatment so they can provide the best possible care.
---
Our doctors
Oncologists
Breast cancer surgeons
Bowel and colorectal cancer surgeons
Gynaecological cancer surgeons
Lung cancer surgeons
Prostate and urological cancer surgeons
Skin cancer surgeons
Upper-gastrointestinal and pancreatic cancer surgeons
Haematologists
---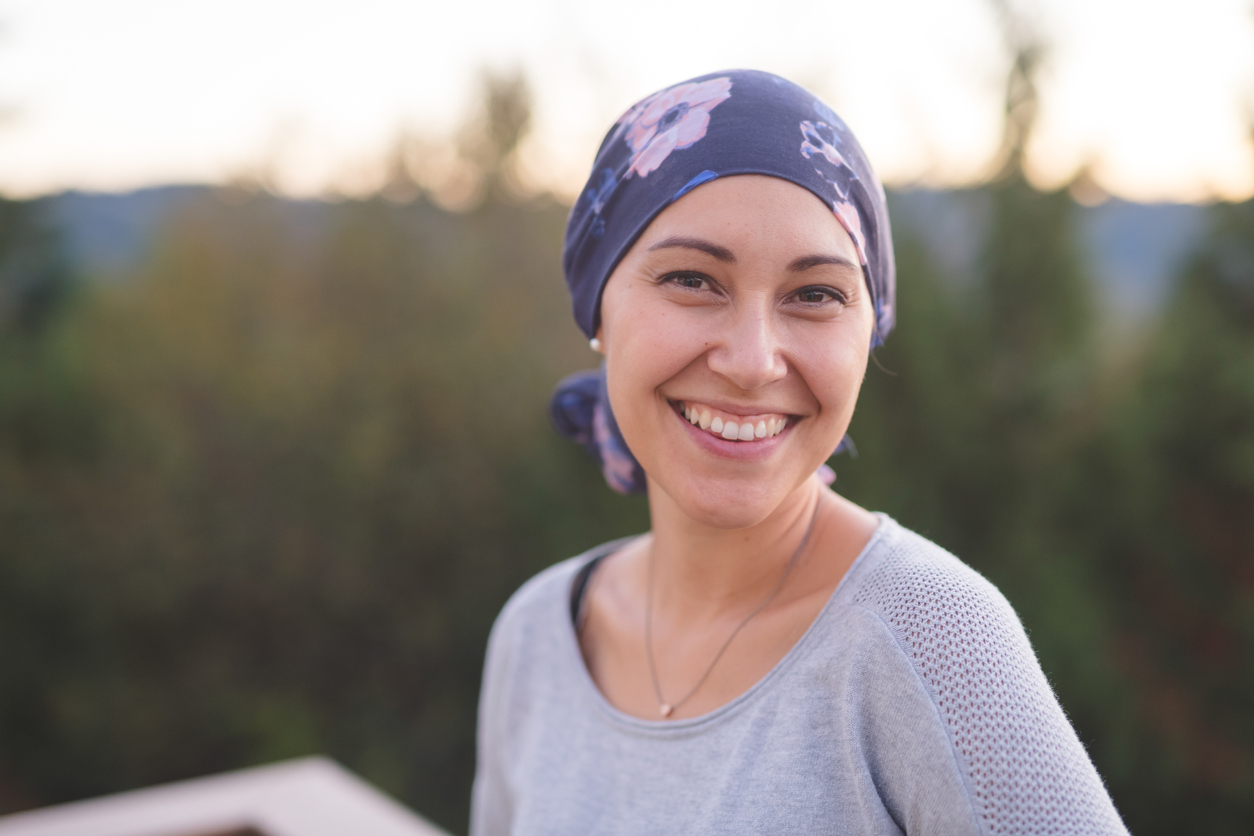 Benefits of going private at Northern Beaches Hospital
Minimal wait times for treatment and/or surgery
Choose your preferred specialist from our extensive network of experts
Access to cold cap treatment to reduce hair loss
Private dining menu
If I need surgery, how much will it cost?
Like many surgeries performed in a private hospital setting there's usually an out-of-pocket fee. The amount will depend on your private health fund cover and the surgery that's right for you.
No private health insurance? Option to self-fund
If you don't have private health insurance, you can choose to self-fund your treatment and benefit from minimal wait times for surgery. Your chosen surgeon will be able to talk to you about this option and provide an estimate of costs.
---
Cancer Council
Volunteers
Cancer Council volunteers provide support to patients on the ward at Northern Beaches Hospital. Their vital support can help reduce the impact of cancer on you and in our community. You may see Cancer Council volunteers at the hospital. They provide great company and enjoy having a chat over a refreshment.
Resources
You may wish to do a lot of research throughout your journey, which may help you make decisions. Or you may choose to rely only on the information from your medical team. Please know that not all information online is accurate or current. You can access cancer care resources from our patient education and support room. You can also click here for credible, evidence-based information including podcasts from Cancer Council.
Wig library
Not everyone who has cancer will lose their hair, but for those that do, you can borrow wigs from our library. If you'd like to visit the library for a fitting, please make an appointment by calling us on 02 9105 5090 or click to contact us. We can also provide recommendations for where you can purchase comfortable, natural-looking wigs. We're here to help.
Find out more about the wig library services here
Download the wig library registration form here
Donate to the Northern Beaches Community Cancer Charity here
Pharmacy
Epic Pharmacy provide cancer care services to our patients. Their team includes clinical pharmacists, dispensary pharmacists, and pharmacy technicians who are experts in cancer care. They work with our doctors, nurses and other health professionals to help manage your medication. The pharmacist will have access to your clinic notes and blood results to ensure that the medication ordered for you is appropriate for your condition.
Epic Pharmacy
Ground floor, Northern Beaches Hospital
Monday to Friday
8.00am to 4.30pm
Call 02 9122 3006
Research and clinical trials
Clinical trials are critical and support research into potential cures, improved treatments and therapies for managing cancer. Northern Beaches Hospital takes part in clinical trials and your doctor will tell you if you're suitable for one, and discuss the benefits and risks with you.
---

How do I get started?
Talk to your GP. They can refer you to one of our doctors who will complete a thorough assessment and discuss your treatment options.
---