Make the career move
Northern Beaches Hospital provides a unique career opportunity for passionate and dedicated people who strive to provide the highest quality care to the community.
Providing care to both public and private patients, Northern Beaches Hospital is the perfect environment to thrive both professionally and personally. We offer state of
the art equipment in a world class facility, diverse and friendly teams, as well as flexible shifts so you can achieve work/life balance.
Our patient-centred hospital offers a full range of health services to the community:
Acute Medicine, Acute Surgery, Allied Health, Outpatients, Anaesthetics, Coronary Care, Emergency Medicine, Geriatric Medicine, Intensive Care, Medical Imaging, Mental Health, Obstetrics and Gynaecology, Oncology, Paediatrics, Pathology, Pharmacy and Renal Dialysis
13 operating theatres, 1 Hybrid theatre, 2 cardiac catheter laboratories and 4 procedure rooms
Medical Centre to help reduce the need for unnecessary emergency department treatment
Our Team and Culture
With the culture of a small hospital and the scale and strength of a large hospital, Northern Beaches Hospital provides an environment for its people like no other.
At Northern Beaches Hospital, we care for life. Every one of our employees is united by a shared purpose to work together for better care.


Our STAR values underpin our purpose:
Service Excellence

Teamwork and Integrity

Aspiration

Responsibility
Northern Beaches Hospital supports the principles of diversity in the workplace
and provides equal employment opportunities including ongoing learning and career pathways for our people.
Join us today to experience a truly rewarding working experience, with amazing colleagues, vibrant workplaces, challenging job roles, flexible work arrangements, ongoing learning
and a comprehensive range of career pathways across specialties.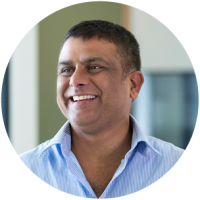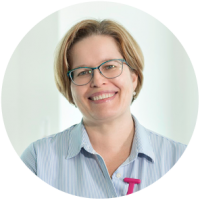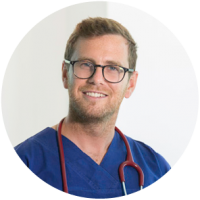 Education and Training
Our state-of-the-art facility provides a dynamic workforce and an exceptional learning environment for our people, where all types of skills are harnessed
and continued learning and career advancements are supported and encouraged.
The Education Centre, located on Level 4 is comprised of:

2 simulation rooms and associated control rooms
Various meeting rooms (included a large conference area) for education and training to staff, students and doctors
Online library subscription and services
There are also rooms equipped with audio-visual technology for education throughout the hospital. Technology in the theatres also enables
surgical procedures to be shown in the Education Centre as a live feed.
Want to work with us?
We are always on the search for like minded people to join our team. If you are interested in being a part of the Northern Beaches Hospital team, please fill out your details below.