Birthing and Maternity
Welcome to Northern Beaches Hospital Birthing
We are a team of happy, highly-experienced midwives and clinical staff who love what we do. We are passionate about providing excellence in medical care, regardless of patient status.
Our job is a special one that involves the safe delivery of babies, enhancing the health and wellbeing of mums and bubs, and supporting the getting-to-know-you phase for parents and their precious new family member.
An important aim for us is to ensure that our mums and babies are happy when they head home. So, as well as providing advice around breastfeeding and baby-settling techniques, we will also prioritise your emotional wellbeing as you adjust to your new way of life.


Different models of care
The Northern Beaches Hospital cares for both public and private patients. Woman have different needs and expectations throughout their pregnancy and childbirth, so they get to choose the way they birth and the model of care that suits them best.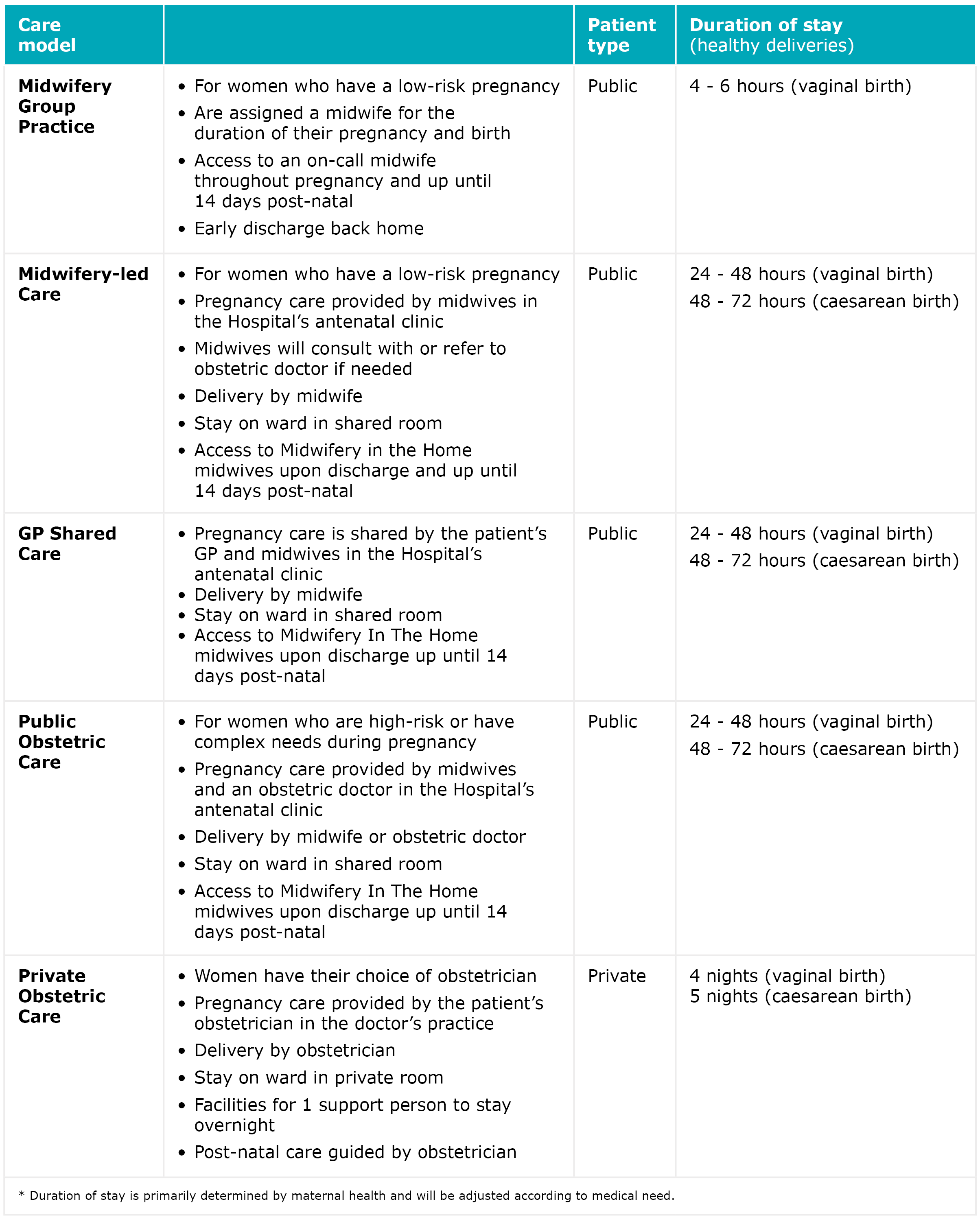 To see a list of our Obstetricians, please refer to the Northern Beaches Hospital Doctors Directory.