Working from home in the last two years has become the norm for many people as we adapt to the restrictions brought about by Coronavirus.
Initially, it may have been a refreshing change with an added bit of novelty to work from home. But for many, blurring the home into a workplace, school, and place of relaxation has its challenges.
It is common for many of us to experience some of the following:
Feelings of isolation, loneliness or disconnect from other people; with friends, family and colleagues
Difficulty switching our 'work brain off, and switching between work and family life
Difficulty sustaining motivation to do things
Loss of routine and structure to the day
Struggling to prioritise and manage workload, resulting in working longer hours
Sleeping problems.
To help us all manage these experiences better while we continue to balance working from home and our other commitments, there are changes we can start making today.

Set up a space specifically for work (avoid using your bedroom or dinner table if possible).

We should associate the bedroom with relaxation and not work stress, so set up your workspace in a different area of your home. This would help you switch off from work when you physically move away from your work area.

Set up a routine and structure for your workday.

Set a start and finish time of when you will be in 'the office', including when you will be available to take calls and answer emails. Include all your breaks. This will reinforce a strong boundary between work and home life to prevent work from intruding into your home and family time.

Take advantage of the easing of restrictions and even think about going out to a local café to grab some food and coffee during your lunch break.

Stay connected with your team and managers by having regular virtual or
phone meetings.

If we are working from home we can no longer bump into someone in the hallway and have spontaneous conversations, we could instead, intentionally organise meetings and catch-ups with the team to maintain positive relationships and communications, reduce the stress, reduce feelings of loneliness, and support others.

Get outside at least once a day.

If you're not stuck in self-isolation, try to get out at least once a day for a walk or exercise, or to get some sunshine. If you're in isolation, go for a stroll through your garden, or do some stretches on your balcony.

Don't forget there are benefits to working from home as well.

Think of the travel time saved, the increased control of your workday, and being able to work in a quiet environment that can improve your productivity.

Top things you can also do to maintain positive mental health include:
Engaging in enjoyable activities and self-care
Getting into some regular exercise (gyms are back open!)
Having a good sleep routine in place
Staying hydrated and eating well
Staying connected with your social supports/network.
If you find yourself continuing to struggle with your mental health, you may consider reaching out to a professional for further support.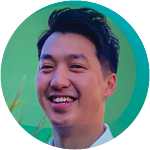 Gary Wong
Clinical Psychologist

Gary is a Clinical Psychologist and board-approved supervisor with a special interest in treating anxiety and mood disorders using evidence-based treatment, predominantly Cognitive Behaviour Therapy, Dialectical Behaviour Therapy, Mindfulness and Motivational Interviewing.

Northern Beaches Hospital
105 Frenchs Forest Road West,
Frenchs Forest
NSW 2086​​​​​​​​​​​​​​